Is Calisthenics still Not a part of your daily fitness regime?
Calisthenics, as abstruse as it may sound, has been a part of human civilization for over a thousand years or so. Be it the Spartans, the U.S army or the Shaolin Monks of China, all of them have used the power of calisthenics to empower themselves physically and mentally. So, what is Calisthenics? Simply put, calisthenics are bodyweight exercises to build physical strength. Squats, Planks, Push-ups, Sit-ups, jumping exercises and so on are a few examples of calisthenics. Doesn't it sound familiar now?
Adopting calisthenics in daily fitness regime can help transform your physical and mental fitness in unimaginable ways. Who doesn't wish for a sculpted body and an agile mind! With the given pandemic scenario, a plethora of benefits associated with this high intensity fitness regime have come to spotlight. Celebrities, fitness experts and sportspersons have been raving about it. Quick overview of its benefits: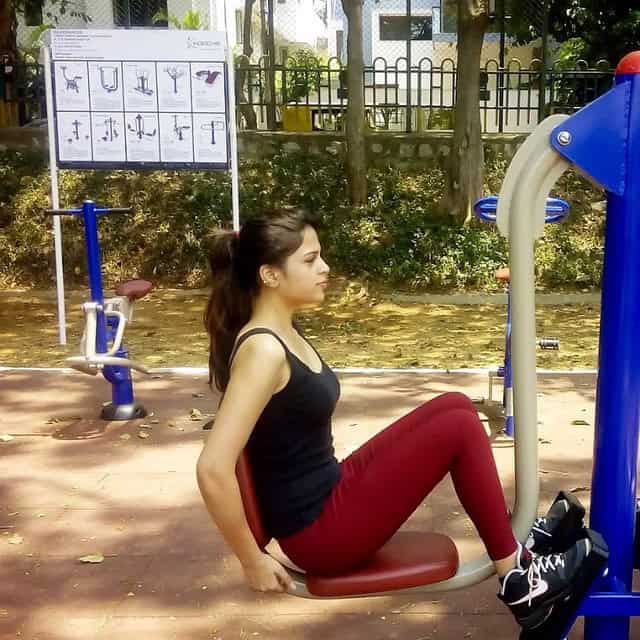 Calisthenics - KooFit's Soul!
In order to embrace health and fitness with zeal and vigor, outdoor equipment have been installed in open spaces and parks across India & worldwide.
Koochie Global has installed thousands of fitness equipment suitable to practice calisthenics in an open gym format. Their outdoor equipment is customized to carry out high intensity workouts amidst nature for an exceptional fitness experience. With a range of Individual callisthenic equipment as well as full body workout sets, Koochie started a KooFit revolution with a motto of making India and the World a fitter space. Every equipment is carefully designed to aid fitness enthusiasts to perform all forms of functional bodyweight exercises. It may not be wrong to say that Calisthenics is the soul of Koochie's  outdoor equipment.
Open Gym, are you worried about the safety?
Koochie's outdoor equipment is internationally certified and qualitatively most superior in the market. It is not only durable but also environment friendly. Considering the current COVID scenario, due precautions have been taken to ensure sanitization and safety of using the equipment. Be it kids, working professionals or older generation, anybody can use the equipment free of cost and take maximum advantage of working out in nature thereby boosting their immunity to fight against all forms of viruses. Meeting new people in an open environment also greatly favours in uplifting one's mood and breaking the boredom of confined spaces.
With many companies and educational institutions having extended work /education from home, prolonged confinement of workouts indoors brings down the motivation level for a regular exercise routine. Indoor gyms can seldom substitute the adrenalin rush that occurs while exercising in a lush green environment. Open gyms with calisthenic friendly equipment seem to be a sagacious and a sustainable fitness regime in the near future.
Boxing legend, Mike Tyson, is set to make a comeback on Nov 28th and has been following a super intense calisthenics centric fitness regime. When the undisputed heavyweight boxer of the world can go for calisthenics for an extraordinary and transformational physique, you sure can make it a part of your fitness schedule for a Fitter body and Agile mind.